Meet Drew Dietsch, Walk Big's Chief Content Officer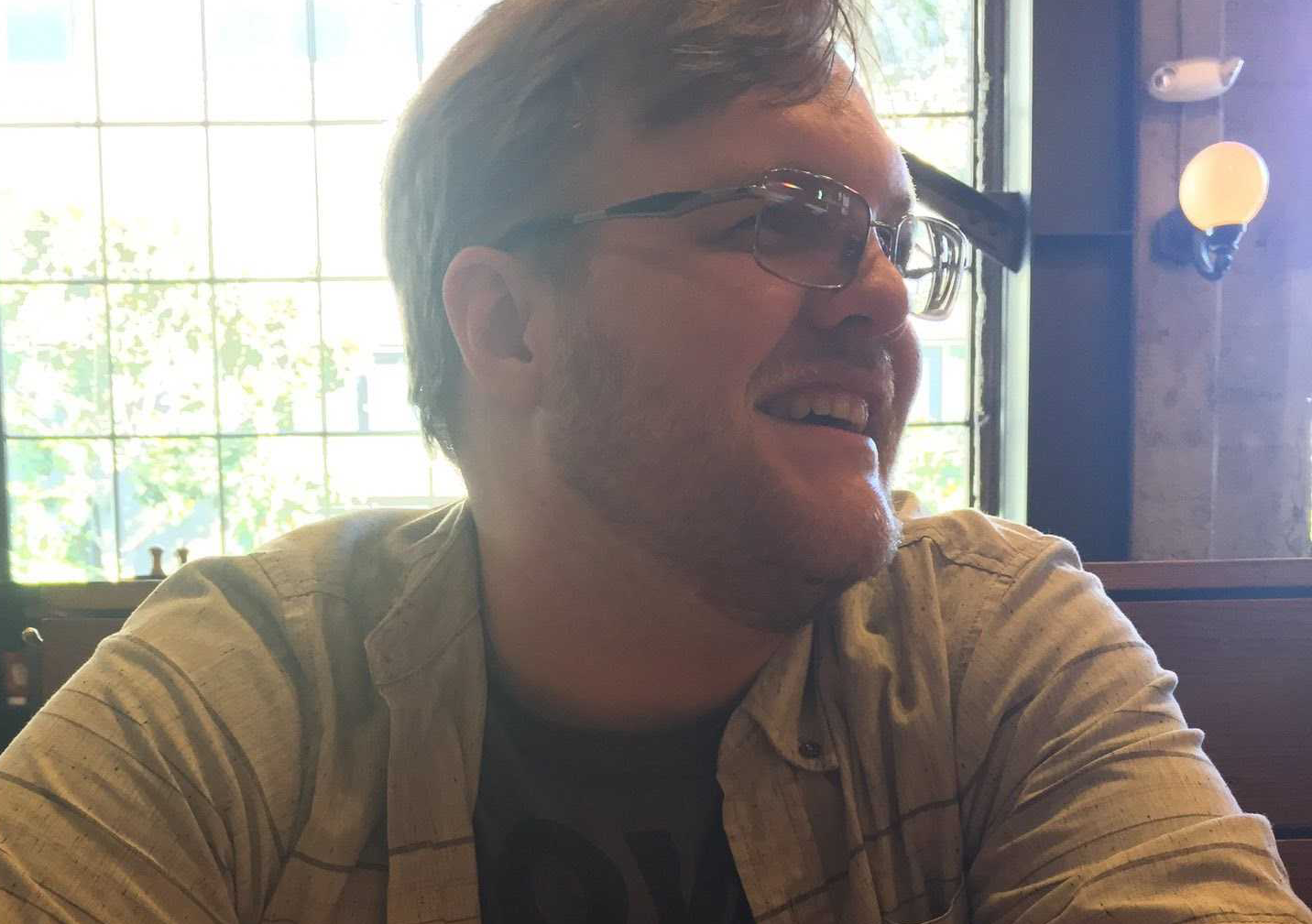 Drew Dietsch understands the task at hand. As Walk Big's Chief Content Officer, he is the man in charge of overseeing and managing the vast and varied content spread out over a network of different outlets which presently includes GIANT FREAKIN ROBOT, TELL ME BEST, and Go2Tutors. As Drew says, "It requires a multifaceted interest in all kinds of topics."
Multifaceted is right. When overseeing one website that trades in entertainment news, another that finds the "best" products, and a site for parents struggling to learn about the world of education, your interests need to be widespread. Additionally, the desire to make each site unique and successful must be a top priority. Desire, for Drew, was never in question.
"Drew is a learning machine," says Walk Big's CEO, Josh Tyler. "He never settles for good enough. He keeps pushing to learn the next thing, find the next improvement. If he doesn't know something already, he'll know everything there is to know about it soon."
So, where exactly did this desire come from? Before Walk Big found Drew, he was an Entertainment Editor at FANDOM. There, he also was its resident film and television critic. Along with FANDOM, Drew was a contributor to the website Bloody Disgusting. If that wasn't enough, Drew has also been running his own podcast network, GenreVision, for nearly a decade. Desire and hard work are one and the same, and Drew lacks neither.
"I remember Josh saying, 'I need to find someone unique and amazing to help me run content for the website,'" says Stacie Tyler, wife of Josh and Walk Big's CFO, who also takes a "little bit of credit" for finding Drew. "So, I started researching people on LinkedIn with writing experience and came across Drew's profile. I believe he was working in a movie theater at the time and doing some side gigs, but one of them said "Read my Bloody Disgusting writings."
She did. "I think I could immediately tell that Josh and Drew thought about things in similar ways. They even had similar profile pictures," she jokes. "He was eager and willing to work hard. [Josh] would rather have someone who is eager to learn and occasionally make mistakes or come up with weird ideas than not." They – ahem, Stacie – found the perfect person in Drew.
"I was originally hired as a contributing writer for Giant Freakin Robot," Drew says. "That was how I was introduced to Josh. Back then, Giant Freakin Robot was our only focus." But Tyler had bigger goals and he knew that Drew would be a great catch if he could keep him on board. To Drew's credit, he saw the potential that Giant Freakin Robot presented and also understood Tyler's vision.
"As we began to grow, my hard work and dedication to the site allowed me to move up the ranks until I became the Editor-in-Chief of Giant Freakin Robot. It was then that Josh presented me with the incredible opportunity to be part of building an entire network of sites, to which I enthusiastically signed up for." It's a common theme when it comes to Drew's work ethic – hard work.
One thing, though, that makes a great leader is not only understanding the task at hand but also realizing that you need a strong team to make it happen. "No one person can handle everything that needs to be done with such a massive endeavor." To that point, another one of Drew's missions to help make Walk Big a well-oiled machine is to find writers and editors that fit. "Searching for great talent to help keep the ship afloat is an integral part of my job. We have an amazing team across all our Walk Big outlets that help make my day-to-day a heck of a lot easier." To Stacie, it just "shows what a tremendous asset he is to the company!"
Believe it or not, even with all Drew does as Chief Content Officer, he continues to keep his pen sharp. "As a Rotten Tomatoes certified critic, I still write weekly film and television reviews for Giant Freakin Robot! I got to write our review for The Batman and look forward to continuing to review film and television in the future."
Finding Walk Big talent, though, is a priority for Drew. As Walk Big's websites continue their impressive growth, he knows solid and dependable writers are a must. What is he looking for when bringing in a new writer? "Don't let your ego get in the way of becoming a better writer. Be receptive to feedback and don't take anything personally. The quality of the work should come first. If you show that you're willing to put yourself aside in favor of writing a better piece, that's the kind of writer I want to encourage."
As far as Walk Big in general, Drew, like Josh, has lofty goals. "World domination would be nice, but I'd settle with Walk Big becoming the kind of premiere content network that folks come to as their primary source of news and information," says Drew. "Building that kind of engagement with our sites is what excites me so much about the future of Walk Big."
Walk Big seems to have found their man. "Drew is creative and works on projects that he is passionate about regardless of if it is what everyone else is doing or not," says Stacie. "To be successful, we need people who are okay exploring new topics and ideas."
And hard work. Don't forget the hard work, something that Drew has plenty to spare. "It is kind of an amazing story really," sums up Stacie. "He was working in a movie theater and 2 years later is one of the top employees running the company."