Erika Hanson Promoted From Team Editor To Deputy Editor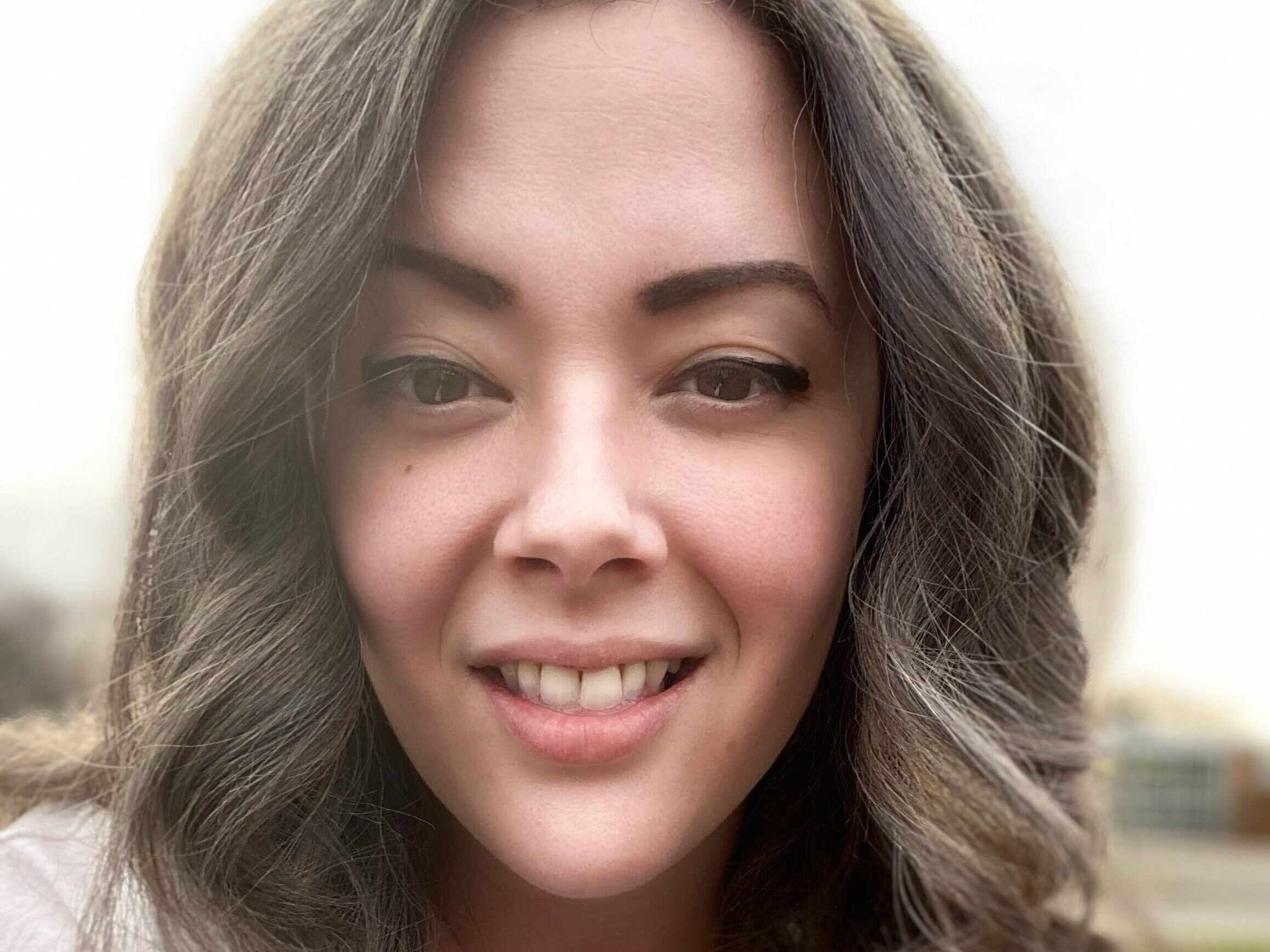 Erika Hanson has been promoted to become Go2Tutors new Deputy Editor. As Deputy Editor she'll take the lead in managing, creating, and editing the site's day to day content.
Like many of Walk Big's writers, Erika began her Walk Big adventure by coming on board writing for GIANT FREAKIN ROBOT, Walk Big's initial entity. As Erika puts it, she was ready to move her freelance writing career forward so, "I found Walk Big. I had been in a holding stage for quite a few months, and I had just that day decided I would start searching for new freelance writing work." Her search led her to Josh Tyler, Walk Big's CEO. It wasn't long after that Erika found herself writing for GIANT FREAKIN ROBOT and she "knew right away it was going to be a good fit."
"Anyone that knows me well knows that my dream job since the second grade was in writing." But the path that led Erika to her "good fit" took her some time to forge through. "I spent most of my adult life working as a relationship banker." Um, a what? "It's kind of a modern-day term for what used to be a personal banker…. I did everything, loans, opening accounts, customer service, and managing teller operations. I worked for the same, great, bank for ten years before ultimately leaving the job to stay home and raise my children."
There are times in life when we all come to a crossroads and after a year, Erika came to hers. "I grew restless," she claims. "I could have easily returned to my old career, but my life had come to a turning point, as I knew deep down, I was settling if I went back." Instead, she decided to do the one thing she had desired since her early years in grade school.
"I decided it was time to finally pursue that [writing]. I started small – a personal blog. It was fun, fulfilling, and garnered me some internet attention. I was offered a freelance writing position for a financial site called Paypath.  They were an affiliate of Popdust. I was able to pitch them ideas and began writing for the company's other affiliates as well, covering other topics like pop culture, parenting, and product review."
Erika's early writing work set her up perfectly for Walk Big and GIANT FREAKIN ROBOT. "Erika is adaptable and curious," says Faith McKay, GFR's Editor-in-Chief. "When she got started with GIANT FREAKIN ROBOT, I quickly learned that I could assign her any topic and she could research it and write on it with her own voice and perspective. While she has many interests, it was also clear that she brought her perspective as someone experienced with parenting, and that added a lot of value to her writing."
Drew Dietsch, Walk Big's Chief Content Officer, saw the same thing in Erika. "Erika shot out of the gate with boundless enthusiasm and the willingness to tackle any subject with a balanced perspective." As Giant Freakin Robot grew, so did Walk Big's footprint. It led Erika to Go2Tutors, the brainchild of Walk Big's CFO, Stacie Tyler. Go2Tutors is a very different site that GFR, but Erika wasn't deterred.
Actually, "I was really excited to transition from GIANT FREAKIN ROBOT to Go2Tutors. Normally, I would have been nervous out of my mind but honestly, I knew I had a great team of editors to back me up and offer help and advice when needed. I knew it was going to be a learning experience, and that tackling a new sector might prove challenging, but I was always confident in my ability to power through any obstacles."
Erika proved herself quickly as she transitioned over to Go2Tutors. As Stacie says, "Erika is extremely talented not just as a writer, but with her ability to think up new ways to tackle a topic and lead our team. Those are qualities we need to move G2T forward."
"At Walk Big, we want to promote the kind of people that understand just how much this industry thrives on tenacity and consistency," says Dietsch. "Erika showcased both qualities with aplomb and she more than deserved the position of Deputy Editor." Faith could see it as well, "It was always clear that she was going to move up within Walk Big." But to both Stacie and Erika, it goes deeper than just that.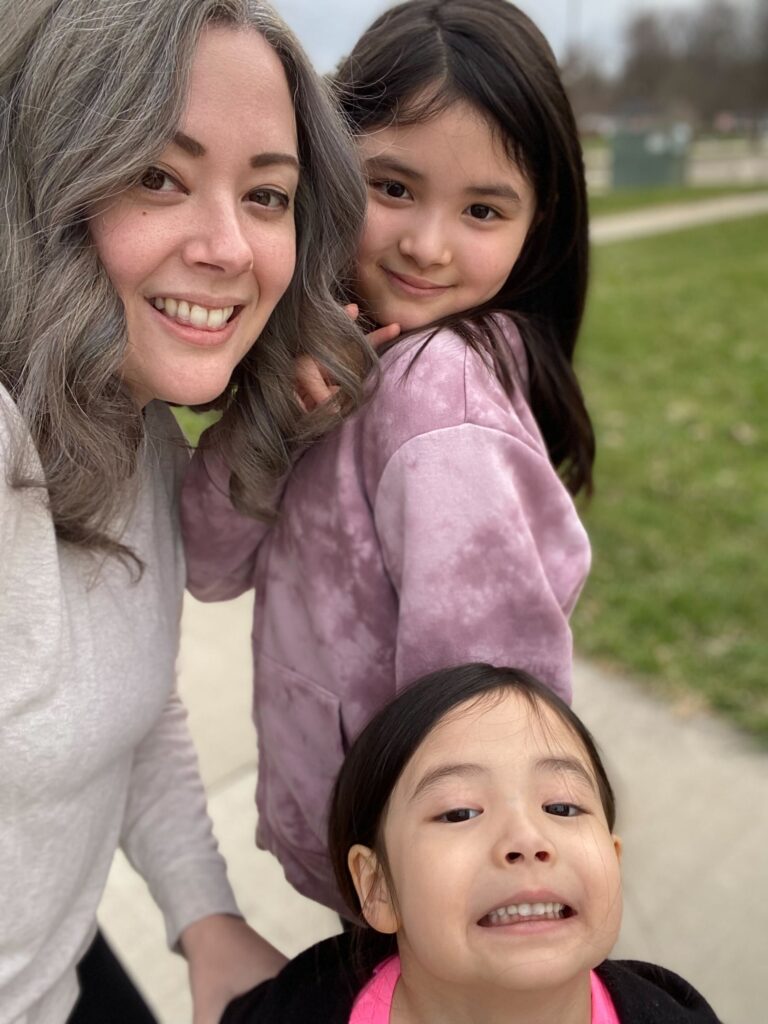 "Putting our careers aside, Erika and I are both mothers," says Stacie. "We have a vested interest in figuring out how to make education better for this generation and the next. If we want our children to continue to live in a world that's not moving backward, then we need parents to be strong advocates and that is impossible without knowledge. G2T can be a place where parents can get different perspectives on an issue and then be able to make well-informed decisions for their children."
For Erika, it becomes a balancing act. Motherhood and livelihood. Or, as Erika sees it, "Challenging yet rewarding." In Erika's previous banking life, she didn't have two little ones to contend with. Now, she is doing it as a full-time writer and editor and doing it as a single mom. "That first time around, I didn't have two little ones to care for," she acknowledged. "As a single mom, this might be the pinnacle moment of personal growth for me. But that is also one of the best aspects of working for this company."
So, how does Erika feel she is fitting in as a writer, editor, and mom? "It took a little getting used to at first, but multitasking is one of my expertise. As a mom, you have to be able to easily jump from task to task, so it's something I've grown accustomed to. Any given night I am cooking dinner, making a grocery list, responding to texts, and helping my third grader with homework…all at the same time." Erika knows without a doubt, "It's the epitome of work-life balance."
One that Erika is now ready for as she looks to the future with Go2Tutors. She is fully aware of what is on her G2T plate – "I pitch the majority of all stories for me and our writers to work on, I edit and prep each story for publication, and I support our writers in any way I can." Basically, Erika is "making sure the entire operation runs smoothly." How about growth?
"I think there are so many opportunities for G2T to continue growing and expanding," Erika says confidently. "Education is such a huge topic in America right now. But other than major news stories, a large section of the topic remains unaddressed in major journalism. As a parent, I know how important it is not only to know what's going on in our youths' education but also to dissect and really comprehend all that information. That's where we come in. Go2Tutor not only delivers that news, but we also make sense of it without all the political bias."
This is why Stacie says, "Erika has an incredible drive in everything she does." As a writer, an editor, and a mom, "incredible drive" is necessary and, ultimately, rewarding.