GIANT FREAKIN ROBOT Smashes All Daily Records, Twice!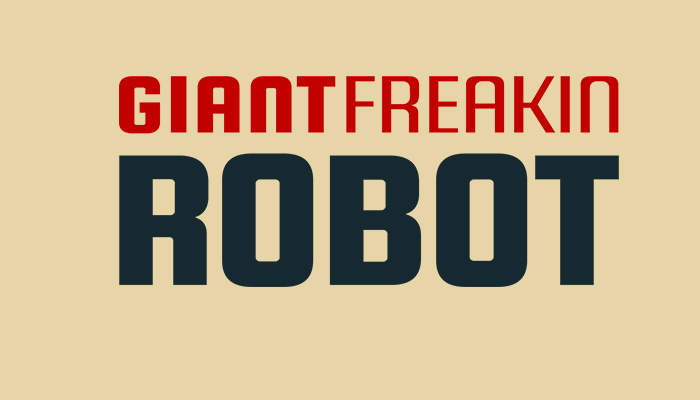 Headed for a record breaking month, over the last week GIANT FREAKIN ROBOT set a new record for daily unique users and then broke that record again.
The site first topped a new high with 1.6 million readers in a single day, a big leap forward. After consistently maintaining that number day after day, GIANT FREAKIN ROBOT then hit another new, record high with 2.3 million unique visitors in a single day.
Led by new the site's new Managing Editor Faith McKay, GIANT FREAKIN ROBOT is now on track to become one of the world's most read entertainment news sites. We're stomping into the future and you're following right behind us.
Asked about the site's consistent, exponential growth, Walk Big CEO Josh Tyler said: "It all comes down to having the right team in place behind you. Put together a group of talented writers and guide them towards reporting on the things people actually care about, and success follows. We're just getting started."