Find Out How Cristina Cason Gets Walk Big's Team Of Introverts Out Of Their Shell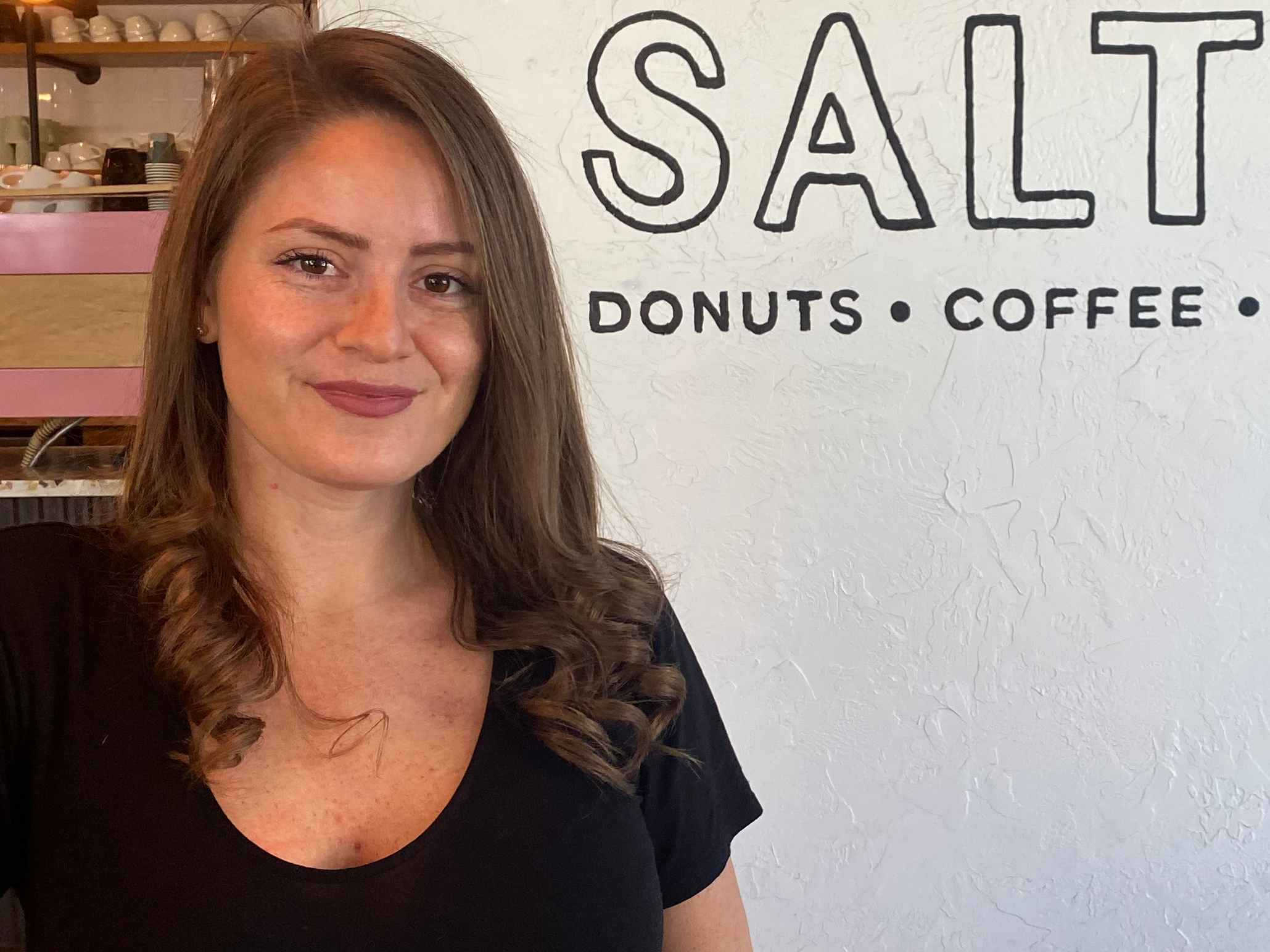 Cristina Cason joined Walk Big as the first hire in our soon to be fast growing Marketing Department in early 2022. It's her job to make sure people actually see all the work we're doing and when it comes to that job, she's one of the best.
Cristina was born and raised in Miami, Florida, and says she "grew up in a very entrepreneurial family and always loved working at 'the family business.'" "My uncle and grandfather had a bait and tackle shop; my mother owned a store called "The Garden Boutique," and my aunt owned a medical billing company." No shady dealings going on there, those would come later (seriously). Just a good old-fashioned hard-working family.
Cristina, though, decided to forego those family businesses and instead opted for a college degree. After getting that, she decided living overseas in Europe would be a fun choice. For a year, Cristina made Europe her home. After that, Cristina headed back to Miami with one thing in mind: contributing to the family business by starting one of her own.
Cristina was successful in getting her local cleaning business off the ground and according to her, she had further incentive to make it work. As she put it, "I dreaded going back to accounting work." When her desire to continue with the local cleaning business waned, Cristina ended up selling the company to one of her employees. From there, she went into venture capital and that's were things turned a little shady, though certainly not of Cristina's doing. As she puts it, "The fund I was working for ended up getting investigated by the FBI and sent into receivership. My former employer was stealing money from the fund."
Having already lived the European life, Cristina decided to give it another shot. "I was engaged at the time, so it seemed like a natural move to come back to Europe." Cristina adds, "I have lived in several countries throughout Europe. Germany, Spain, Portugal, North Macedonia, and France. My husband is required to live in different places for work, but it just so happens we are now in his home country." Yes, you heard her correctly. Cristina and her husband currently split time between France and Texas, which is where she does her work for Walk Big.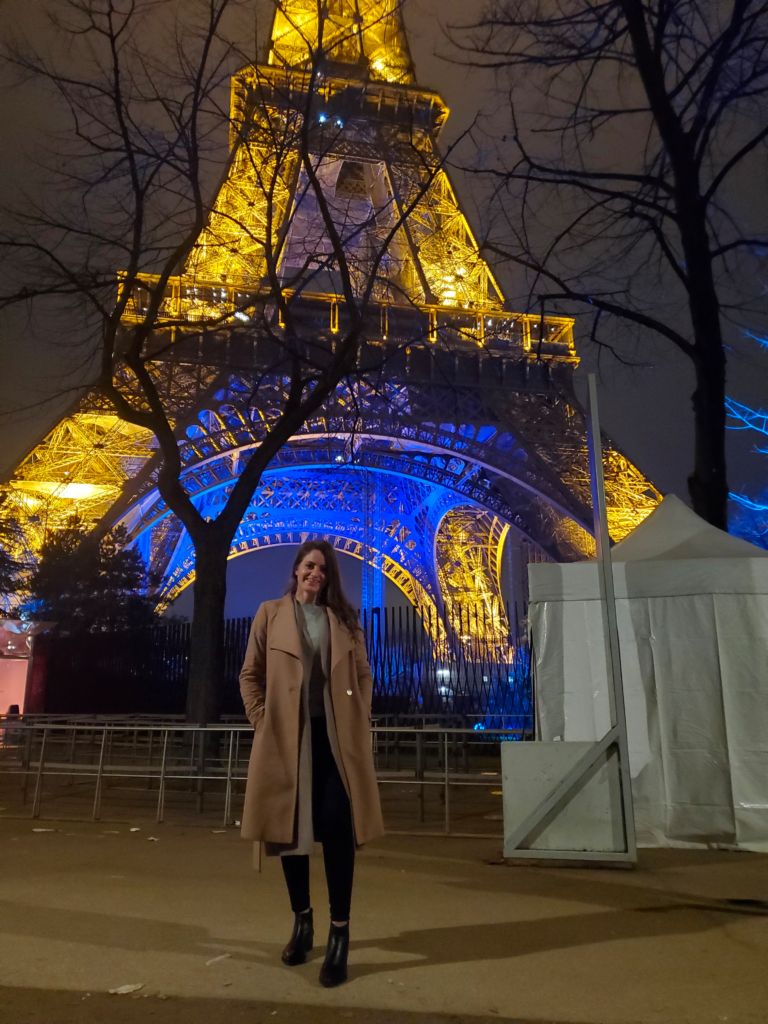 "I am a mom of 2 boys," Cristina says. One boy is 3 years old and the other 18-months, so being a working mom for a company that is sometimes separated from her by the entire Atlantic Ocean can be a little tricky. "Sometimes it is difficult, but working from home is such a great advantage, I really don't mind.  I used to commute 1.5 hours each way when I was working in Miami.  So, I can really appreciate the beauty of working from home. Especially now that I have kids."
Not only does Cristina have the Atlantic Ocean to contend with when she's in France, but she also has a huge time difference. So just what does a day in the life of Cristina look like, as she juggles being a mom and a wife while dealing with the nine-hour daily work time difference? "I am a morning person to the core. My mornings consist of making breakfast and getting the kids to school. After I go to the gym, I start my day working." Cristina divides her workday into two parts. "I usually break my shift up into two parts," she explains, putting the numbers in Pacific Time for the rest of the West Coast based Walk Big Team: "10 am – 2 pm and then 7 pm – 11 pm." In between her work hours, Cristina is mom and wife, picking up her boys and making dinner. In fact, dinner has become a nice creative outlet for her as well as a growing passion. "I started cooking about 5 years ago and have really gotten good at it, my husband would agree."
How did Cristina end up working for a fastest-growing, premium content business? Walk Big's CEO Josh Tyler knew what it needed. "Walk Big is a content company, which means we employ writers, and a lot of them," says Josh. "If you've ever met a writer, one thing you'll quickly notice is that they don't like talking to people. If there's a more introverted group of people in the world, I've never encountered it. Every now and then our introverts need someone around the office who actually likes talking to other people, and that's where Cristina fits in. She's the extrovert every company needs, and boy do we need her."
Josh was confident Walk Big found who they needed, but Cristina had a question. "My journey to Walk Big started with a simple question of how to get a website to the first page of Google." Cristina says she spent the previous year learning anything and everything she could about SEO [Search Engine Optimization]. Her initial goal was to help her family's businesses back in Miami. "I knew having the power to rank on the first page of Google could be a game-changer for any business."
The "any business" turned out to be Walk Big and Cristina's SEO knowledge is paying off. "Writing great content means nothing if no one ever reads it," says Josh. "Cristina's job is to make sure as many people as possible get the chance to read all the great work our team creates. She's working to bring in new readers and we're working to make sure those new readers stick around."
Doug Norrie, Walk Big's new Executive Editor has only seen major positives since Cristina's arrival. "Cristina and I started with our new Walk Big roles around the same time and have been working together closely for a bit now. She's a true professional and a total expert in her field. When it comes to planning, executing, and seeing the big picture around a project (especially one with a number of moving parts), Cristina is able to outline things in manageable and organized pieces. Especially when dealing with larger SEO concepts and strategies, this is no easy feat. I'm very excited about what she has in store for Walk Big."
Walk Big's Chief Content Officer, Drew Dietsch, is also excited to see what Cristina is bringing to the table. "Marketing is such a huge part of any professional endeavor. If people are going to know what we have to provide at Walk Big, it's Cristina who is going to get it in front of their eyes." So, what does a Walk Big marketing specialist consist of?
"A lot of it is research, I am constantly looking for trending topics for article ideas," explains Cristina. "For TELL ME BEST, we cover such a wide range of subjects it makes it fun to find out which keywords we can rank for. I have also learned so much about Star Trek since I started doing GIANT FREAKIN ROBOT projects."
It isn't only Cristina's marketing know-how causing excitement but her work ethic as well. "Cristina is one of the most ever-vigilant people I've had the pleasure to work with," exclaims Drew, "but also is able to adapt to any challenge that gets thrown her way. She's willing to accept help with utter humility and uses that to her fullest advantage."
Wife, mother, and Walk Big's marketing specialist. All from an ocean away. "I am really grateful to be able to get work at Walk Big in the phase that it is currently in. I can see the potential in all of the Walk Big sites."