GIANT FREAKIN ROBOT Now One Of The Top 4,000 Most Popular Sites Globally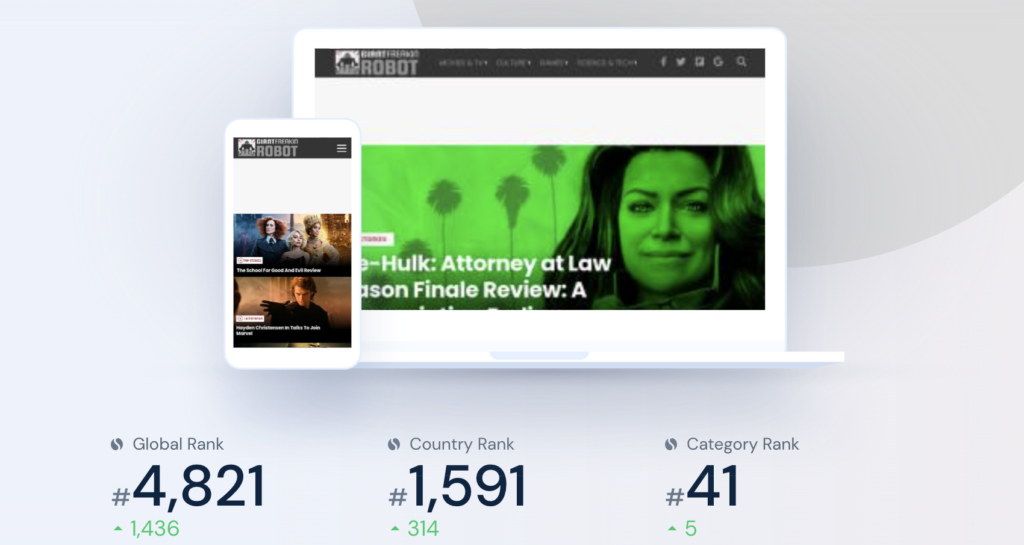 Thanks to the creative energy of Erika Hanson and the GIANT FREAKIN ROBOT team, GiantFreakinRobot.com now ranks as one of the 4000 most popular websites, worldwide. (rankings from SimilarWeb)
That number solidifies GFR's position as one of the leaders in the entertainment news industry.
GIANT FREAKIN ROBOT now ranks above The Hollywood Reporter, one of the oldest and most valued industry publications.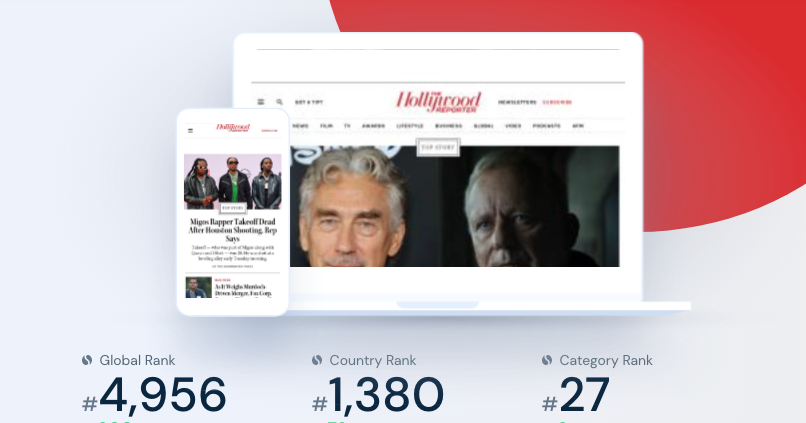 The site has now exceeded Future PLC's CINEMA BLEND.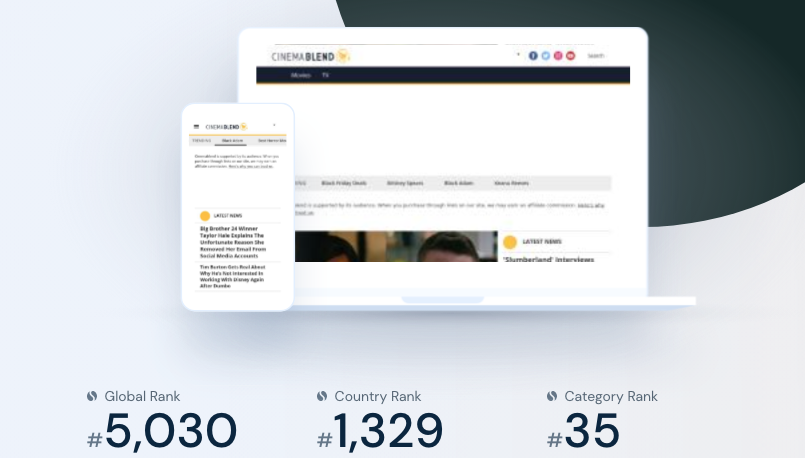 Walk Big's flagship entertainment site has now passed Future's newly acquired What Culture as well.