Erika Hanson Promoted To Lead Giant Freakin Robot As Managing Editor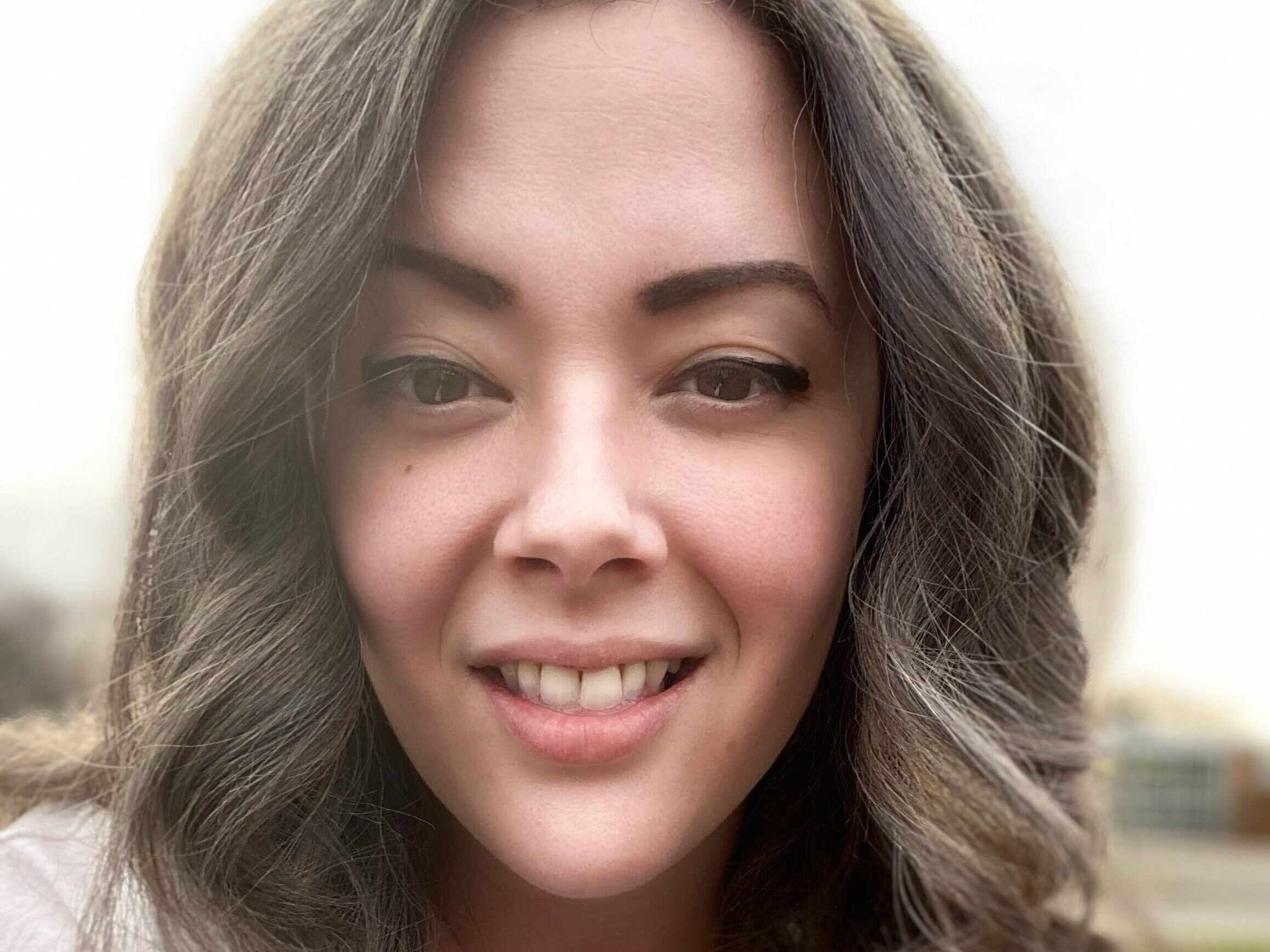 Walk Big's Erika Hanson came to the company as a freelance writer for Giant Freakin Robot, Walk Big's popular entertainment news site, quickly proving to all she could spin a great read. Erika's wonderful ability to write moved her to a full-time position at Giant Freakin Robot which eventually took her to a Deputy Editor position. Now, Erika has stepped up as the site's new Managing Editor.
Writing for the Entertainment Industry definitely has its challenges. There is always plenty to report on (thank you Hollywood) with the vast breaking news, the rumors, innuendo, movies, television, and cancel culture keeping entertainment outlets such as Giant Freakin Robot busier than ever. The key behind all of this is speed and accuracy, something Erika is all too aware of. "The entertainment industry is nonstop, and we want our team to be fast and efficient."
Although Erika got her Walk Big start with Giant Freakin Robot, she has also worked extensively as an education reporter. As always, Erika leaned into learning all she could about the world of education. Entertainment and Education can both be wild and crazy to report on, but they have a different pace to them, so the transition back to Entertainment has been noticeable to Erika.
"It's definitely been a process," Erika says of her return to Giant Freakin Robot. "When I joined Giant Freakin Robot, it was the perfect fit for a nerdy pop culture fiend like myself. But when Josh [Tyler, Walk Big CEO] gave me the opportunity to grow within the company and shift gear into education coverage, I went full throttle. I devoted so much to learning about that industry, and it fit me pretty well as a parent. Don't get me wrong, I am back where my heart belongs, and I'm excited to go full entertainment mode again!"
The self-professed "nerdy pop culture fiend" is also a single mother of two and the motherhood/livelihood balance is something Erika described previously as "challenging yet rewarding." She also took pride in her ability to multitask, saying at the time, "As a mom, you have to be able to easily jump from task to task, so it's something I've grown accustomed to. Any given night I am cooking dinner, making a grocery list, responding to texts, and helping my third grader with homework…all at the same time. It's the epitome of work-life balance."
Erika has since had time to re-acclimate herself to the pace of the entertainment world. Her new position as Managing Editor for Giant Freakin Robot does have similarities to her previous Deputy Editor role, but Erika does note the differences. "A lot of what I am doing is the same, but with more of a lead. I have a larger team to oversee now, and it's up to me to make sure everything runs smoothly and keep everyone on track. I support our team of editors, along with our writers. Plus, I support the steering of our content in deciding what we cover with control over our daily output."
It comes down to speed and accuracy when dealing with entertainment reporting. "I keep a weekly track of our team and how they are doing in terms of making sure they get pieces turned in within their allotted time frame, and I am always looking for ways to help them improve."
This attention to detail is something not lost on Walk Big's Chief Content Officer, Drew Dietsch. He has been a part of Erika's Walk Big growth since the beginning and knew she was the ideal fit to take on the Managing Editor role at Giant Freakin Robot.
"Erika has the kind of passion, drive, and creativity we are always hoping for at Giant Freakin Robot," says Dietsch. "Combined with excellent leadership skills, it was obvious Erika was the exact right person for the job."
"Erika is such a delightful person to talk to," Dietsch says of Erika's demeanor. "She's funny, insightful, and so easy to get along with. She is the kind of person I wish I had to look up to when I started in this industry. There's no doubt she'll be a great source of guidance and help to all our Giant Freakin Robot contributors."
Dietsch wasn't the only one within Walk Big to recognize Erika's contribution. Stacie Tyler, Walk Big's Chief Financial Officer, understands exactly what Erika brings to the table. "I think there is a difference between management and leadership. At Walk Big, we look for both. The more Erika manages, the more efficient the team gets. At the same time, her leadership style is to know each person's strengths and weaknesses. "
"This allows her to have an amazing ability to figure out what gets each writer to push forward and work efficiently within a team to find solutions. When you find people like Erika that have management and leadership skills, they move themselves and everyone else around them to [the] next level. Can't wait to see where we go from here with her on our management team."
Erika is, deep down, also a passionate writer, It's something she simply can't stop doing. As Erika explains it, "Typically, my job leans on the editing side. I love writing, however, and pick up a story whenever I can. I'm pretty used to multitasking at this point in life (parenthood and all) so I try to crank out at least a few each week. Especially if there's a Community [TV series that ran for six seasons from 2009-2015] story – I'm all over that!"
Erika is back where she feels her "heart belongs". She brings plenty of heart, knowledge, know-how, fun, and skill to lead the Giant Freakin Robot staff.