Walk Big CFO Stacie Tyler Tells Us How She Keeps It All In Order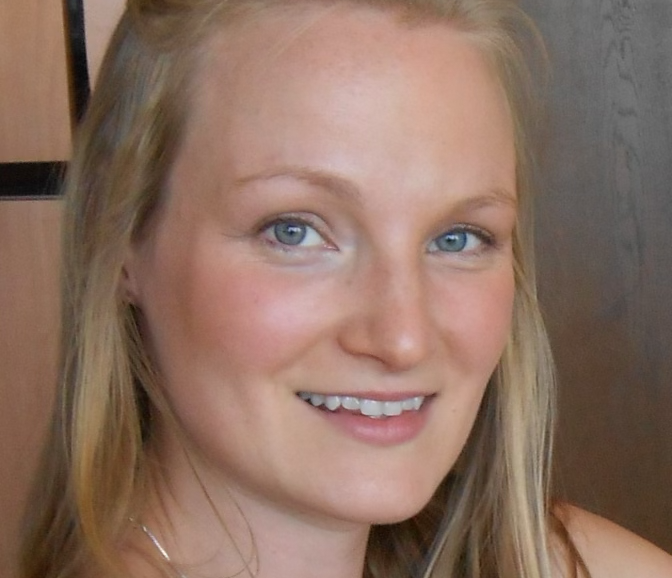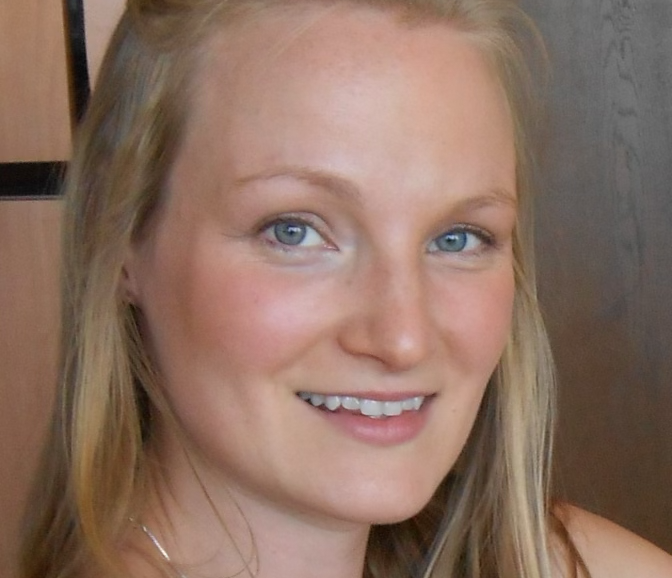 As CFO for Walk Big, Stacie Tyler does what all CFOs are expected to do – handle the mundane, day-to-day workings of a growing media company. But calling what Stacie does "mundane" is not giving credit to the excitement Walk Big presents to her, nor the hard work Stacie has put in to make Walk Big tick. Although Stacie acknowledges the daily routine, she is also well aware that her title as CFO could also be called "Jack of All Trades."
"Any job has its routine tasks that have to get done. Sure, people count on me to get their paychecks, file business taxes and make sure the company is financially sound," explains the CFO in Stacie. Then, the Jack of All Trades Stacie takes over. "But our team is always thinking of new ways to capture our audience's attention and my job is to help those ideas become a reality." And make them a reality is what makes Stacie's job so enjoyable. "There is always a new challenge or something I haven't ever encountered before. I love that about my job."
Her "job" is something that started nearly three years ago when husband and Walk Big CEO, Josh Tyler, decided he wanted to try his hand once again at building a successful website. Tyler was the brains behind Cinema Blend and felt it was time to do it again. This time, though, his sights weren't set on just one media outlet, but on something much bigger.
"I remember a few years ago, Josh saying, 'I think I want to build another website, but this time, I want to make a media company. I'll need you to make it happen,'" recalls Stacie. To work they went on building from nearly scratch. Giant Freakin Robot came first in 2019 and that venture was so successful that by 2021, they were already pulling in millions of loyal viewers.
Not only did Giant Freakin Robot grab readers, but to build the company even further, the Tyler's needed help. "Along the way, we found the amazing people that have been an integral part of what made us successful." Some of those amazing people include Walk Big's Chief Content Officer, Drew Dietsch, and Giant Freakin Robot's newly minted Editor in Chief, Faith McKay. Dietsch understands just how important a role Stacie has played in Walk Big's impressive growth.
"Walk Big wouldn't be where it's at without Stacie," says Dietsch. "The diligence and intelligence she shows every single day are unmatched. If it wasn't for her, there would be no Walk Big because it would all come crashing down in an instant." This high praise is well-deserved.
According to Faith, Stacie is the go-to if Walk Big runs into any snags. "She's the one who makes stuff happen," she says. "If Walk Big needs a solution to a problem, or if one of us comes up with a dream we want to see materialize, Stacie comes up with a creative way to organize and execute." Stacie definitely wears more than just a CFO hat and everyone notices and appreciates Stacie's hard work and vision. "I can always trust Stacie's eye for detail and understanding of systems to help make real progress possible," says Faith. "If I say, "I need to find a way to do X" Stacie always comes back to me with a solution."
In return, though, Stacie recognizes that it takes a well-rounded team to create the success Walk Big has seen in such a short time. Along with Dietsch and McKay, Stacie says without hesitation, "I am part of a really talented team." She knows where the success and drive started, "Josh is incredibly talented and I had no doubts that he would be successful." But Stacie also knows that they couldn't have reached this level so quickly without the right people in place. "The speed of our success is because we put extra time into finding the right people and building a solid foundation to support teamwork."
Talent scout is another one of the many areas where Stacie shines. "Finding great people takes a tremendous amount of research and time." Stacie has learned to be prepared when Josh has an idea of company growth. "He'll start listing things that he is looking for or will need. It's like his brain almost explodes. I've learned to take a pen everywhere I go so I can write things down." We can add expert note-taker to the many hats Stacie wears. It always seems to pay off.
"Finding Drew was an important first step for us. From day 1, he was asking questions and noticing what Josh was changing to get results. That drive to figure things out is what we want most and it's not easy to find. I'm good at finding those people that want to go the extra step in their career."
Walk Big isn't the home of just Giant Freakin Robot. When Josh said, "media company", he wasn't fibbing. With Stacie's help, Giant Freakin Robot led to Tell Me Best, which in turn led to their latest success story, Go2Tutors and it was this latest media outlet that was so near and dear to Stacie.
Go2Tutors was created, as Stacie says, "To help more students find the subjects that they were talented in even though their current grades might not show it." Stacie admits that she struggled as a child with math and it wasn't until her parents got her a tutor that she began to shine. "He helped me figure out I was actually really good at math."
So as years progressed, Stacie realized one thing – "Teaching is one of my passions." But for Stacie, it wasn't simply teaching. It was finding ways to help struggling students. "I knew I could figure out teaching methods and come up with ideas to help any student make progress." In Stacie's eyes, it all comes down to support. "The goal was simple: when the student needs help, they can get it. Students are less motivated to learn if they don't have support. A good teacher immediately sees that and turns it into an opportunity to figure out what that student needs to be successful."
That is what Go2Tutors is all about. Not only does it offer support and ideas concerning different methods and options of learning, but the site also reports on many of the issues, concerns, and possible solutions surrounding public and private education along with the various options of homeschooling. It is a well-rounded site that mirrors Stacie's Jack of All Trades mentality. "It's that level of excellence from Stacie that has allowed Walk Big to get to where it is today, and for us to continue expanding into the future," says Dietsch.
Walk Big is three media outlets into their growing media company. So, is there room for more growth, or is Go2Tutors the final piece of the pie? "It's hard to know for sure," admits Stacie. "More sites? A YouTube channel? I do know I'll be right there with my pen, jotting down what the team needs to make ideas happen and with a BIG impact."
Walk Big CFO? Well, perhaps. But Stacie Tyler is much more than that. Much, much more.