GIANT FREAKIN ROBOT Exceeds 17 Million Readers In A Single Month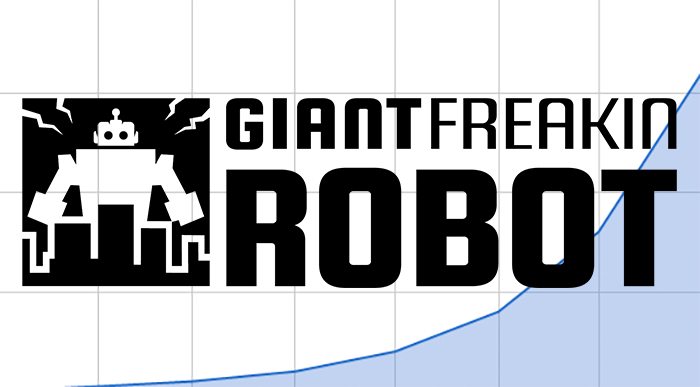 In October GIANT FREAKIN ROBOT set a new record in the number of visitors received to the site with over 12 million unique visitors. In November, GFR exceeded that new record, setting a new high watermark for Walk Big's premiere entertainment site.
During the month of November, GIANT FREAKIN ROBOT's pages were read by more than 17 million unique visitors. Many of those were loyal, existing readers, but we saw a huge influx of new readers joining the throng of dedicated GFR fans.
Asked about this new achievement, Walk Big CEO's Josh Tyler had only this to say: "On to 20 million."
During the month of November GIANT FREAKIN ROBOT repeatedly smashed all previous weekly and daily traffic records. On the site's best day of the month it was visited by more than two million readers in a single day.